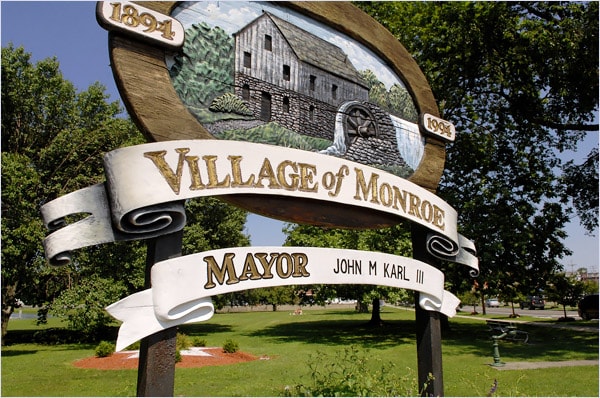 If you're looking for a Toyota Dealer near Monroe, NY  then you need not look any further than Interstate Toyota in Airmont, NY. This dealership boasts a large inventory of new, certified pre-owned, and used vehicles - as well as numerous services and special offers.

You'll find a plethora of new 2013 Toyota's  including SUVs, sedans, hatchbacks, wagons, lift backs, vans, and trucks, as well as Scion hatchbacks, wagons, coupes and trucks. Interstate Toyota also has a dense collection of certified pre-owned vehicles as well as used vehicles, are also all available in all different body styles- some even starting lower than $10,000.

For anybody looking for a Toyota Dealer near Monroe, NY that has vehicles available for rental, Interstate Toyota Scion is definitely the place to go. Its friendly staff will help with getting everything situated for you. This also applies to the staff working within the dealership's parts and services centers. All employees will do everything that they can in order to make sure that they meet both you and your car's needs. Whether you need something done as small as an oil change or something done as large as getting a new engine, they will go above and beyond.

This dealership has worked hard at gaining a reputation in the area for being dependable and trustworthy. With financing specials available, as well as general specials, it's a great place to begin- and perhaps end- the search for your next vehicle. Offering specials such as an exclusive life-time warranty on all new and certified pre-owned vehicles or the chance to lease, they provide what they must in order to meet your needs.

Directions
View Larger Map
Located in Airmont, NY, Interstate Toyota is less than a half hour away from Monroe. When starting on Main St.:

Continue onto NY-208 N.

Take the ramp onto NY-17 E/US-6 E and continue for a little over 3 miles.

 

Keep right at the fork, follow the signs for Interstate 87 S/New York, and merge onto I-87 S.
You'll be following this road for about 17 miles.
 

Use exit 14B for Airmont Rd toward Airmont/Montebello and follow for less than half a mile.

Take a right onto Co Rd 89/N Airmont Rd.
Take the 2nd left onto NY-59 E and Interstate Toyota will be on the left.


If you prefer to use a GPS, the dealership's address is 411 Route 59 Airmont, NY 10952. They look forward to seeing you!