Welcome to Our Service Department
Owning a vehicle in this current economy can prove to be quite expensive if your car is not maintained on a routine basis. With the change of seasons comes the change of road conditions that directly affects and impacts the wear and tear of your vehicle. While there are lots of intricate components that make up a car and enable it to run smoothly in all sorts of weather conditions, there are several basic aspects of your car that, if maintained regularly, can add to its longevity, aesthetic appearance, and safe operation. Some of the services that are imperative to have maintained on your vehicle are: changing your oil, rotating and aligning your wheels or tires.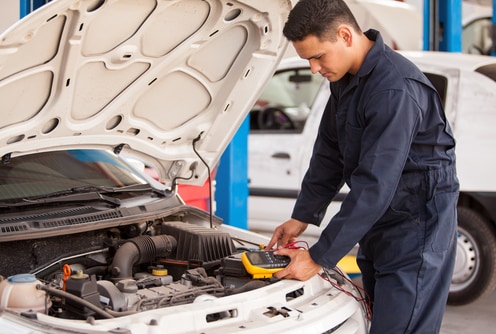 Oil Change
The first step to keeping your vehicle running properly is to check your oil regularly and to have your oil changed.
Conventional Oil: every 6 Months or 5,000 miles 
Synthetic Oil: every 10 months or 10,000 miles
It's very important to remember this step because if your oil is not changed you could:

Cause a buildup of sludge-like material that will make your engine work harder and use more gas
Cause the sludge-like material to deteriorate your engine
Cause your engine to lock-up or shut down permanently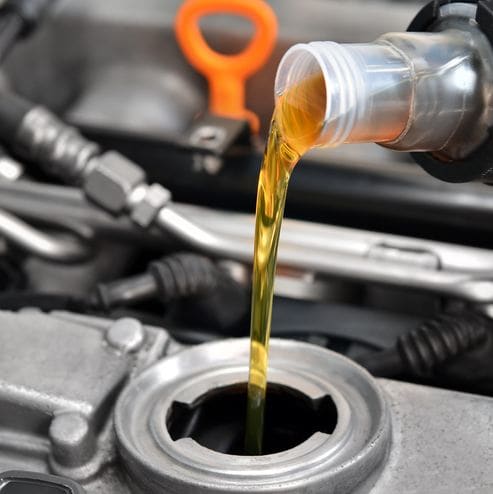 Tire Rotation
The second maintenance service that needs to be part of your routine maintenance check-up involves your car's tires. No matter what the make, model, or year of your vehicle, you need to have your tires rotated every 5,000 miles or every 6 months, otherwise you could:

Unevenly distribute weight around the vehicle (This could cause your vehicle to sway more to one side when turning and/or when reaching certain speeds).
Wear out the treads on the tires faster (This could cause your vehicle to slide when applying pressure to the brakes while slowing down or stopping; this is especially dangerous in rain, sleet, and snow).
Blow out a tire faster due to the uneven weight (This hazard could happen at any given time - while riding over small objects or while traveling on the expressway).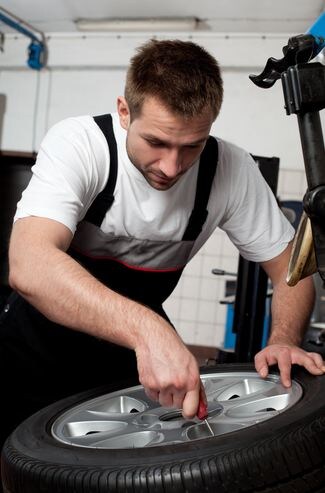 Alignment
Just as important as the first two, the third "must do" maintenance check-up service affects the overall mobility of your vehicle. You should have your tires aligned either thrust-angle or a four wheel alignment otherwise you could:

Cause damage to your vehicle's tires faster
Cause damage to your vehicle's tire rod and ball joints by blowing your tire
Cause your vehicle to work harder to run; this will use up your fuel faster
Without the adequate care to the most basic and fundamental parts of your vehicle (oil and tires) that keep it running, you could be not only jeopardizing your safety and the safety of others, but also waste a lot of time and money.

An established and highly-regarded place to entrust the care of your vehicle for these services is Interstate Toyota on route 59 in Rockland County, NY. Why choose Interstate Toyota for your vehicle's services? Simple. They're established, they have a top-notch, highly-trained team of techs, they're competitively priced, and they're customer-focused.
Interstate Toyota offers professional, quality maintenance services at competitive prices. This dealership takes pride in building customer relationships. Schedule an appointment with us today and save on vehicle service in NY!  Lastly, while you wait for your vehicle, enjoy some freshly brewed Starbucks Coffee and tea. Our waiting area has free Wifi and is warm and cozy to make your wait feel like a break.